News
FISHING ON FOOT
In Cabourg, every thursday in july and august, Flore-Marie give an appointment to children from 7 to 12 years to discover every species that live on the beach, and to introduce them to the good practice of fishing on foot!
Provide suitable boots or shoes, windbreaker, hat or cap.
Prices
Price Children from 6 €
Max age offer : 12 years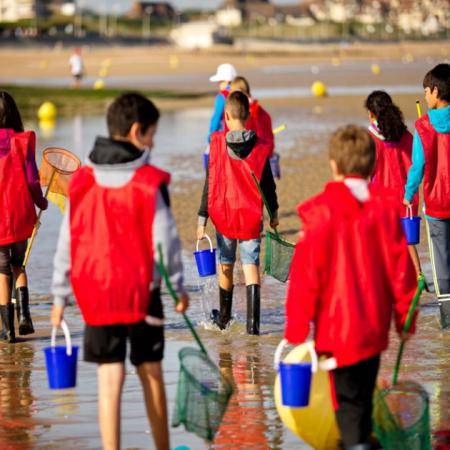 GARDENS AND TERROIR IN CELEBRATION! 9TH EDITION
The Pôle Animations et Sports InDeauville and the Town Hall of Blonville-sur-Mer have the pleasure to invite you to the event "Gardens and soil in celebration!"  which will take place on the market square and in the city center (Rue Marcel Lechanteur).
This event is for garden lovers, young and old. They will be welcomed in a friendly and warm atmosphere.
October is the perfect month to carry out your plantings and cuttings … one month before November 25th … the greatest specialists will never stop telling you that "at Sainte-Catherine, all trees take root! "
Conviviality, exchanges, warm atmosphere are a point of honor for this day!
THE MUSIC WALKS OF THE PAYS D'AUGE
The 24th edition of Promenades Musicales du Pays d'Auge: Youth and passion, Tanguy de Williencourt – piano In Honfleur, it's Tanguy de Williencourt, complete musician, soloist
Noted and sought-after chamber musician, who will play classics
Date
Saturday 27/07/2019 from 8.30 pm